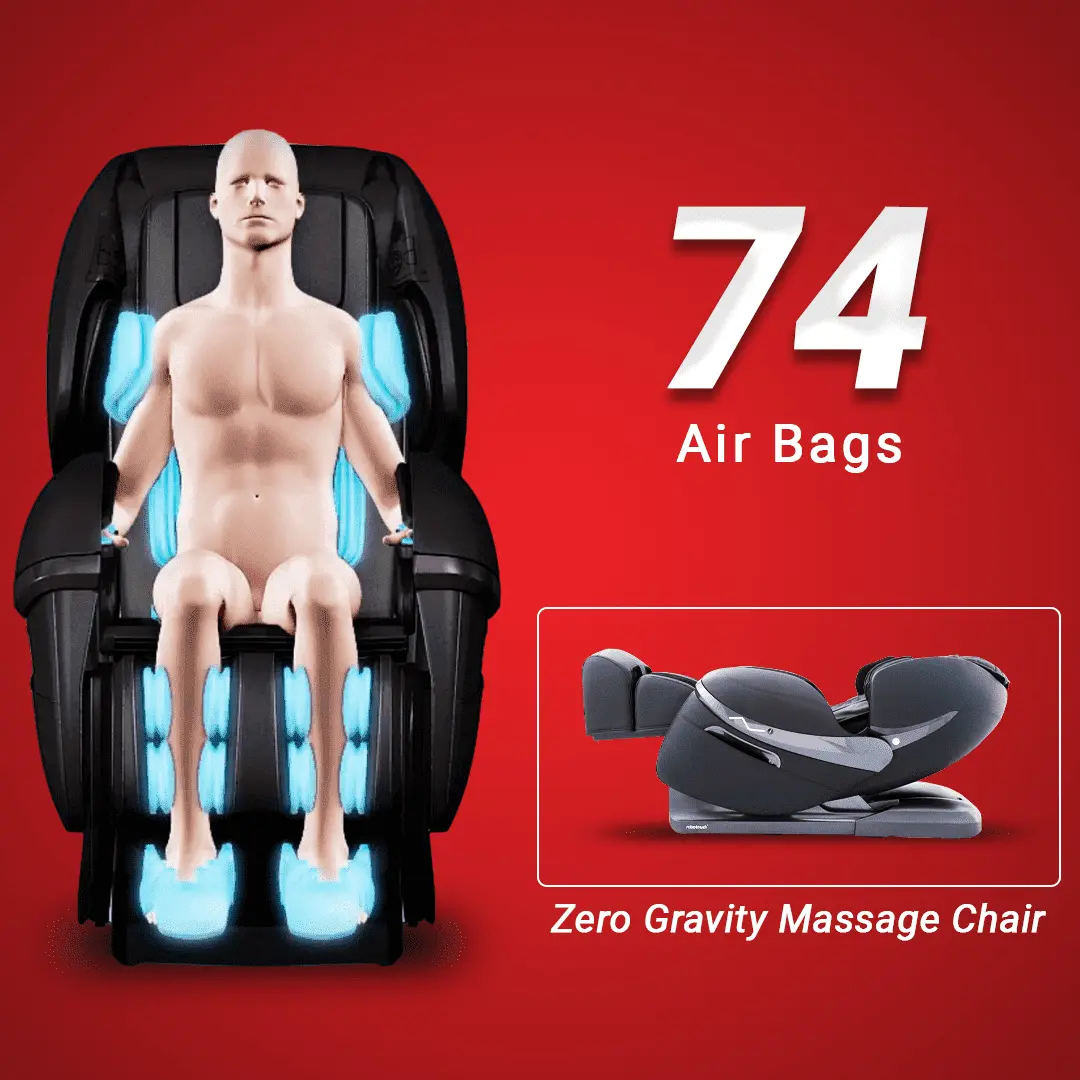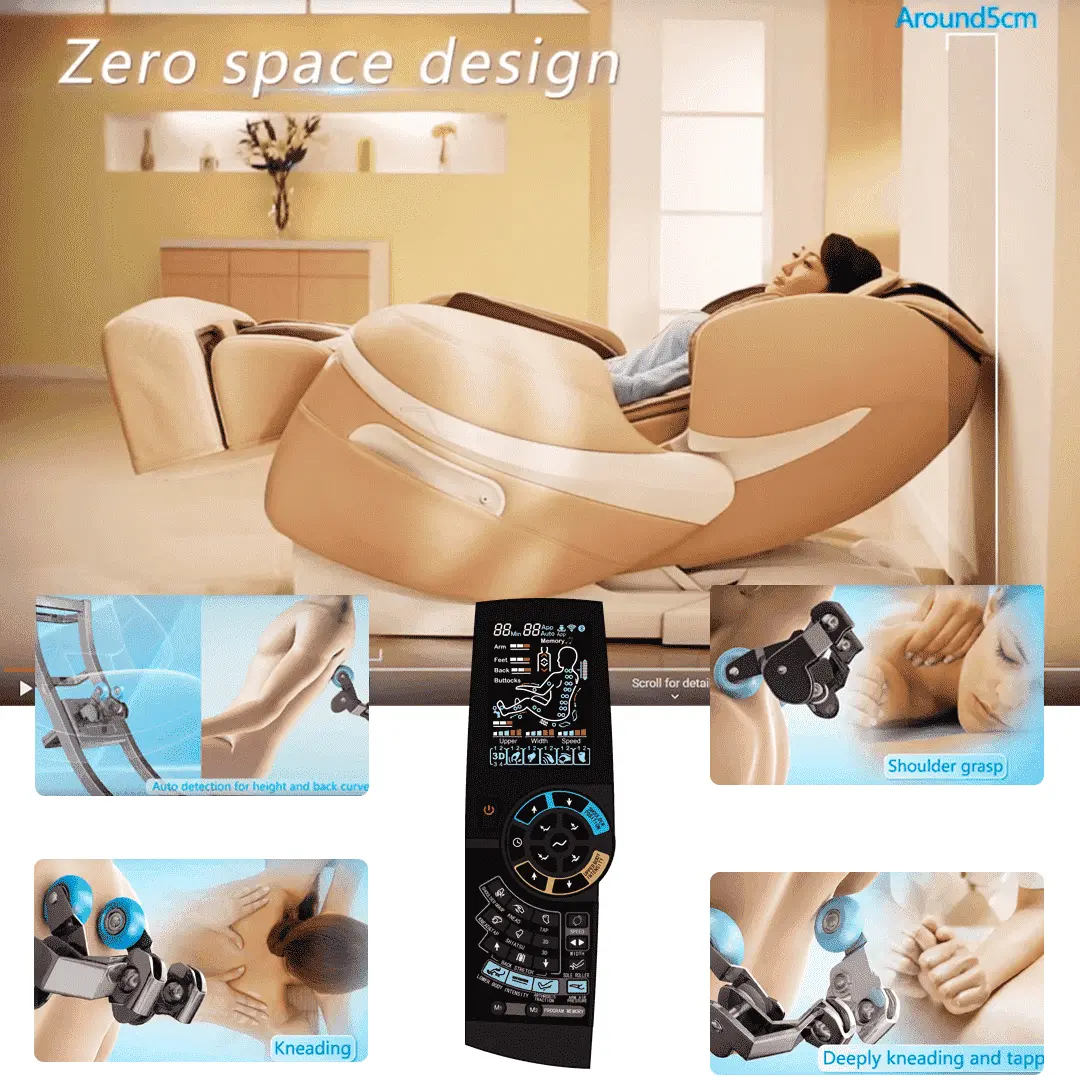 Product Description
Cutting edge technology powered four-wheel mechanical massage hands that offer varying simulation massage methods. Designed to alleviate pain and relax the muscles, the smart 3D mechanical hands move up and down rhythmically, stretching back and forth, in a muted design. Driven by automatic detection and micro adjustment functions, the chair offers six massage methods of shoulder grasping, kneading, tapping, shiatsu, kneading & tapping and 3D; all in tandem with five pre-programmed speed levels. It's a fun time!
Features
Inbuilt four-wheel driven 3D massage mechanism
Auto shoulder position check and micro adjustment intelligence
Preset with 2 memory functions M1 and M2
Pre-programmed to deliver massage in various modes including 3D, pain relief, waist stretch, etc
Upper body auto massage & 4 inbuilt airbags for air pressure massage to back, buttocks & calves
Back-waist twist and heat function via carbon fiber heat emission
Built-in upper arm 3 D digital audio with cell phone MP3 player function
Assured safety & prior detection by inbuilt pressure proof protection sensor in an S-shaped guide
Rated voltage: 60Hz 220-240V 50Hz/60Hz
Rated power input: 240W. Rated time: 20 Minutes
Noise: ≤58db. Standby power: <0.5W.
Benefits
3D massage delivered by mechanical hands moving up & down, stretching back & forth
Wide range of massage functions – comfort, pain relief, music sync, full air pressure, etc
Carbon fiber powered infrared heating for back relief
Design dynamics in a unique S-shaped track
Technical Specifications and Features
Full back massage
Yes
Automatic adjustment of height for upper back massage
Yes
Electric reclining backrest
Yes
Electrical reclining foot rest
Yes
Neck massage to release tension and stiffness
Yes
Massage Rollers
Yes
Airbags
74
Valves
26
Air pumps
2
Massage and Relaxation
Yes
Reflex Therapy
Yes
Foot Massage
Yes
Chair Cover
Ecological antibacterial leather
Shipping Dimensions
185 x 77 x 75 cm
Net Weight (kg)
126 Kg
Maximum User Weight (kg)
151 Kg
Timer
15 minutes
Colors
Black,Red
Power supply
 220-240V
Dimensions