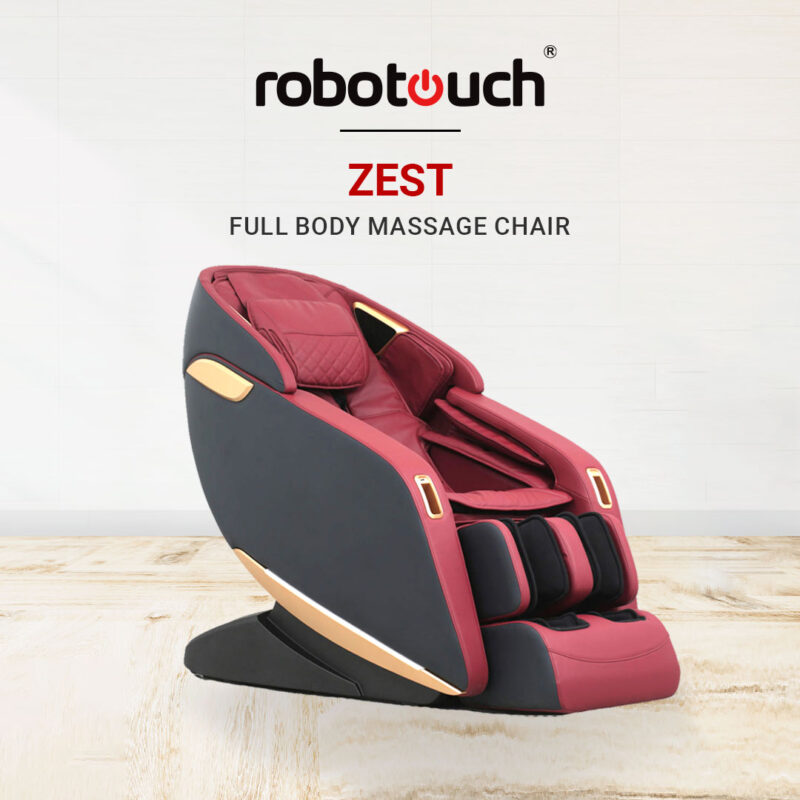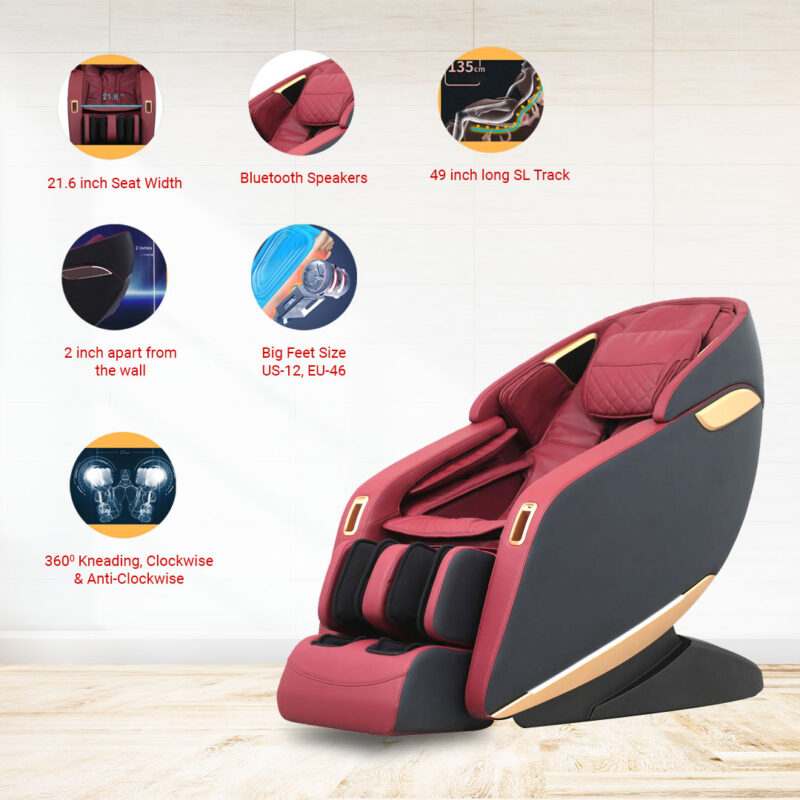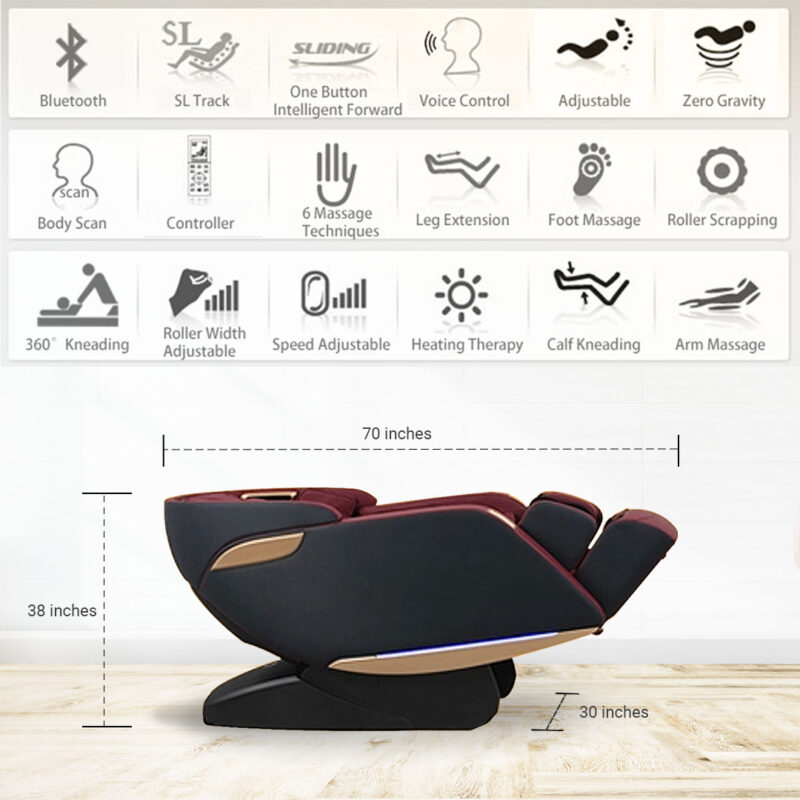 This product is designed with intelligent muted massage hands that can move up and down, can offer to knead and flap functions.

It is designed with shoulder position automatic detection and adjustment, it can automatically calculate acupuncture points according to different shoulder heights, to offer humanistic and scientific massage.

It is designed with 12 automatic modes: Master Choice, Easy Sleep, Health Recharge, Pain Relief, Full-body Stretch,  Neck & Shoulder, Waist Care, Hip Shaping, Fatigue Recovery, Lady Mode, Worker Mode, cybraian mode.

It is designed with 3 memory modes.

Manual modes: available options for a massage position, massage mode, massage speed, width, foot roller, and calf rest kneading.

Airbag massage: full body airbag, upper body airbag (4 airbags in the upper arm, 8 airbags in hand and lower arm), lower body airbag (22 airbags), with 3 strength options.

It is designed with waist heating function: adopts microfiber as a far-infrared source, to accelerate blood circulation.

The reclining of backrest adopts a combination of cylinder and rail technology, which enables maximum space-saving.

The backrest rail uses SL curved rail technology, to matches the backrest shape, 1fectly and offers close massage from head to thigh.

Wireless Bluetooth music: designed with 3D digital audio in left and right upper armrests, helps users releasing stress by listening to music while enjoying massage.

It is designed with the inbuilt Voice Command System.

It is designed with a sole roller and calf kneading massage.

It is designed with calf rest and backrest recline and decline function.

It is designed with fast control buttons.

It is designed with 3.5 inches TFT colorful remote control.