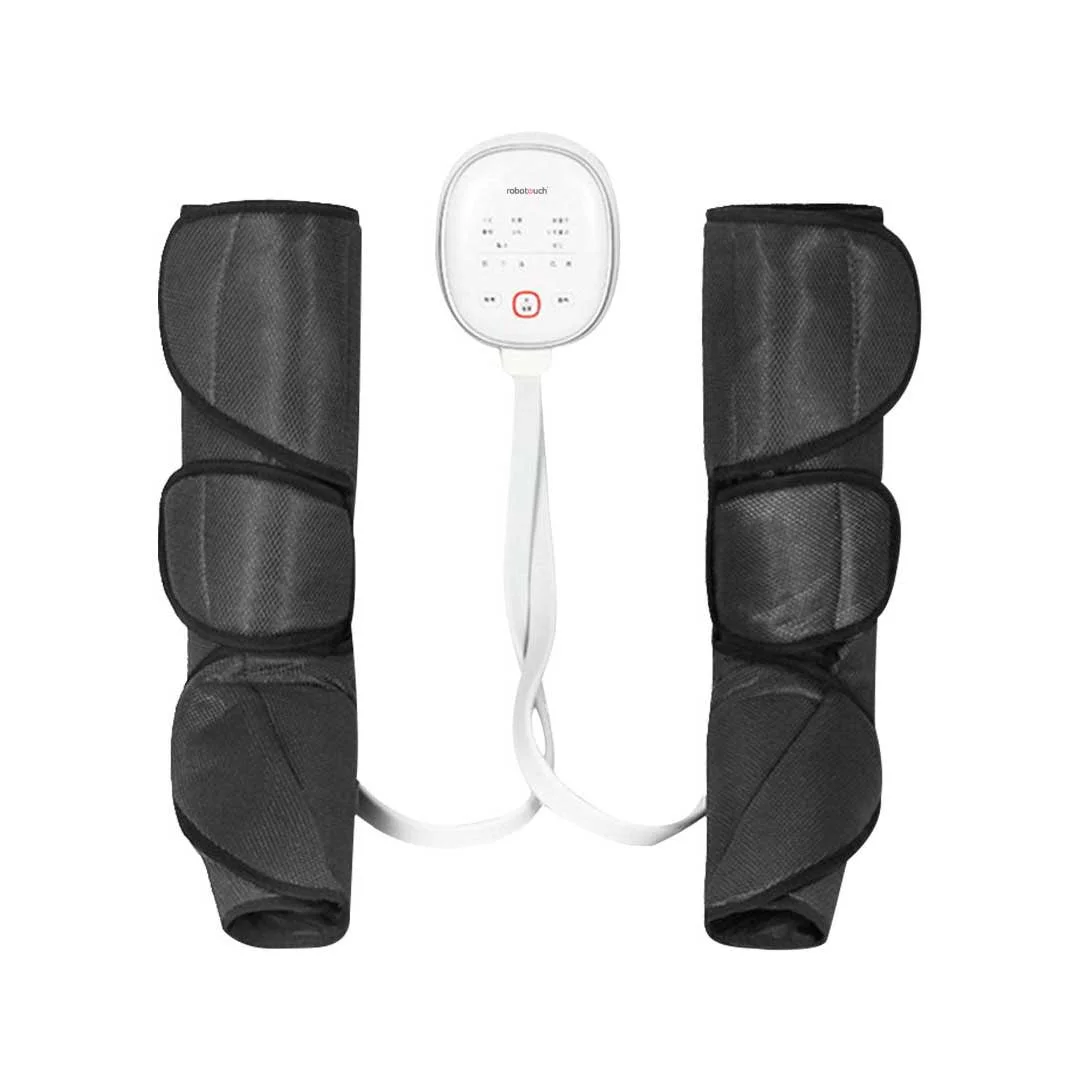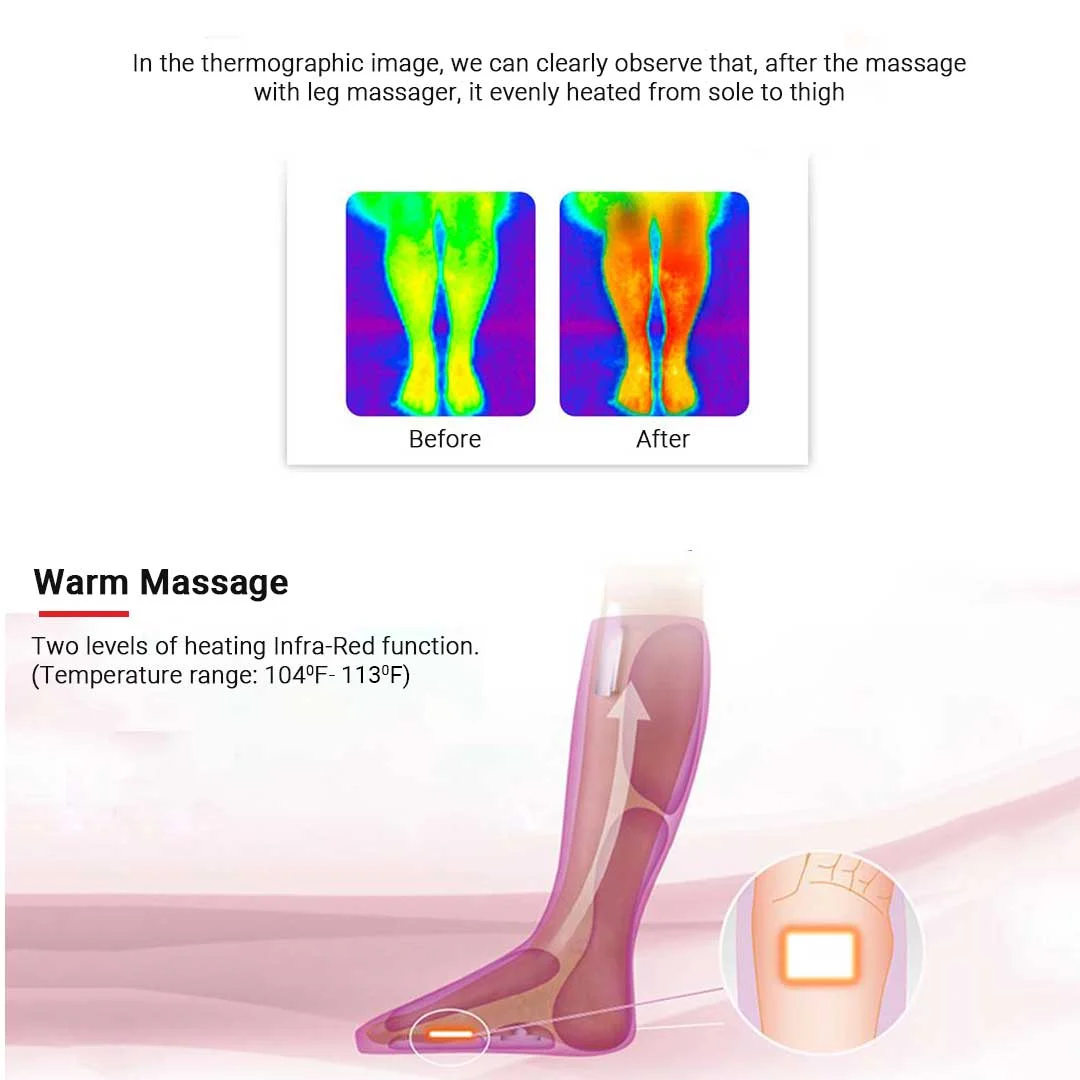 FEET & CALVES MASSAGE : This foot and leg air massager with heat is designed with all-round 3×2 airbags squeezing and massaging thoroughly from calves to toes to relax your foot and calf muscle from lower to upper to relieve fatigue and improve circulation.
SAFE AND PORTABLE DESIGN: 10 minutes auto-off timer provides a safe user experience by preventing the massager from overheating. The portable design allows you to use in the home, office, or while traveling, relieve leg muscle pain and fatigue.
6 MASSAGE MODES AND 3 INTENSITIES : 3 intensities and 6 massage modes operated by remote controller, especially there are 2 modes for calf and foot massage can works separately due to it is controlled by 2 air pumps and 3 air valves. You can try it from the low-level step by step and choose a setting that works best for you for a good relaxation experience.
ADJUSTABLE LEG WRAPS SIZE : Comes with 2 air compression leg wraps which are soft fabric and comfortable, flexible for a durable comfortable fit. The sequential compression device can be adjustable, you can adjust the size and intensity via the Velcro, suggested Mid-calf Circumference from 9 inches to 19 inches.
Product Descriptions:
We always strive to create the most top-quality healthcare massager for everyone, to use the healthy massager in your daily life for keeping health and preparing your future. This air compression foot and leg massager makes you enjoy relaxation and relief muscle pain and fatigue in your legs and feet after whole day work no matter in your office, home or travel.
This air compression foot and calf massager squeezes the foot and calf muscle from toe to calf. It massages and relaxes your legs and feet by inflating and deflating intermittently to help you to restless leg syndrome, relieve sore muscles, swollen legs or edema on calf ankle or foot and improve blood circulation.
User Tips:
1. The heating function is only under the sole, and it is slowly heating not immediately.
2. Don't wrap too tight or too loose at the first time, it is recommended to leave a gap about 0.5 inches before use.
3. Please press "On/Off" button for 3 seconds to turn on.
4. If you are suffering health problems such as skin infections, fragile skeleton, after surgery and heart disease, etc., please kindly consult your doctor before use.
Product Features:
1. Designed with 6 massage modes and 3 intensities, massage foot point focus or calf point fucus is available.
2. The compression boots wraps are designed with all around 3×2 airbags from toes to calves massage to relieve muscle pain and Edema.
3. It can be easily adjusted to change the size and intensity via velcro, making for a comfortable fit for your calf and foot.
4. Squeezes and massages toe/sole/heel/shin/ankles and calves.
5.10-minute auto-off safety protects function.
6. With 2 levels of infrared heating function under the sole(Temperature range 104-113°F).
7. Safety design, it works by plugin DC12V/2A adapter.