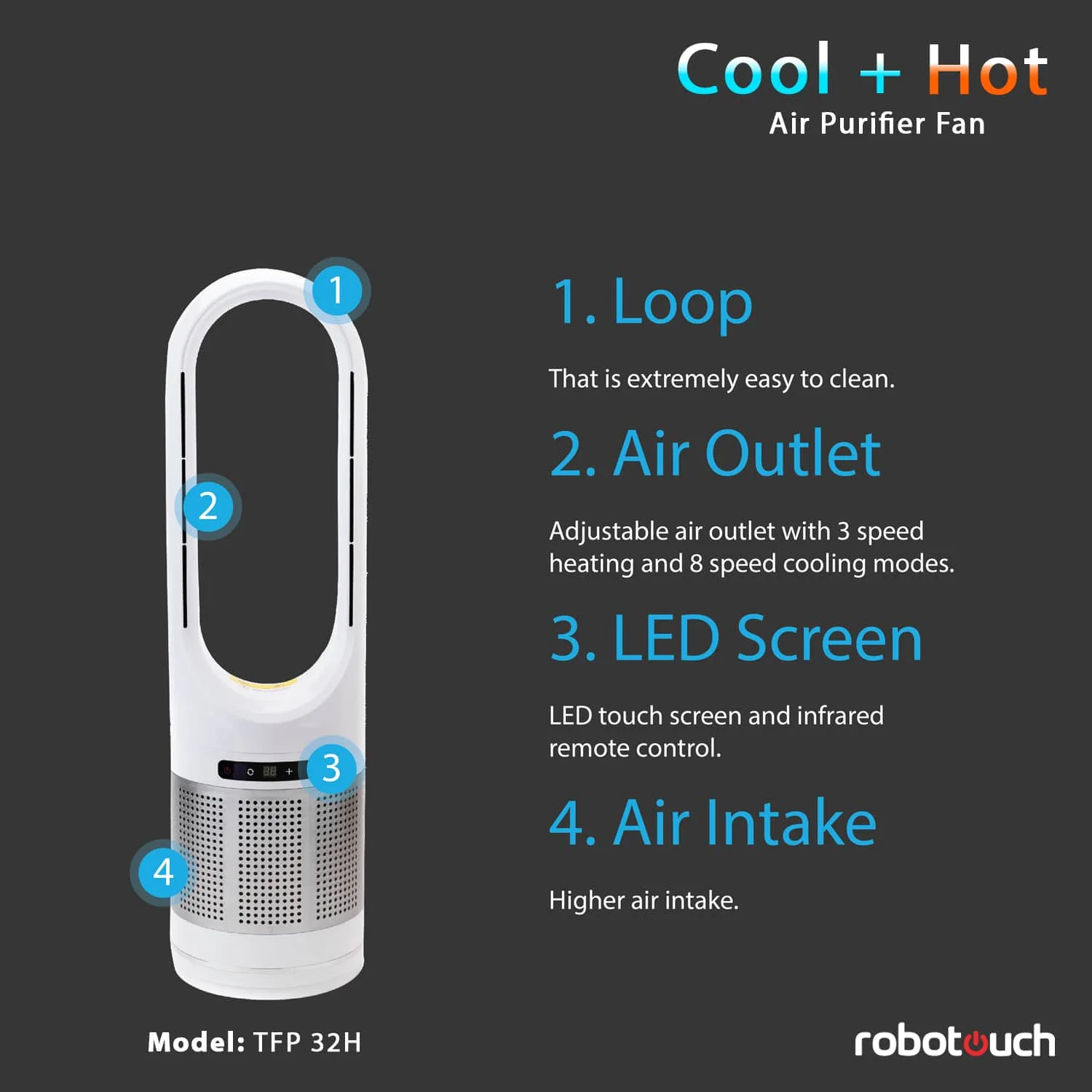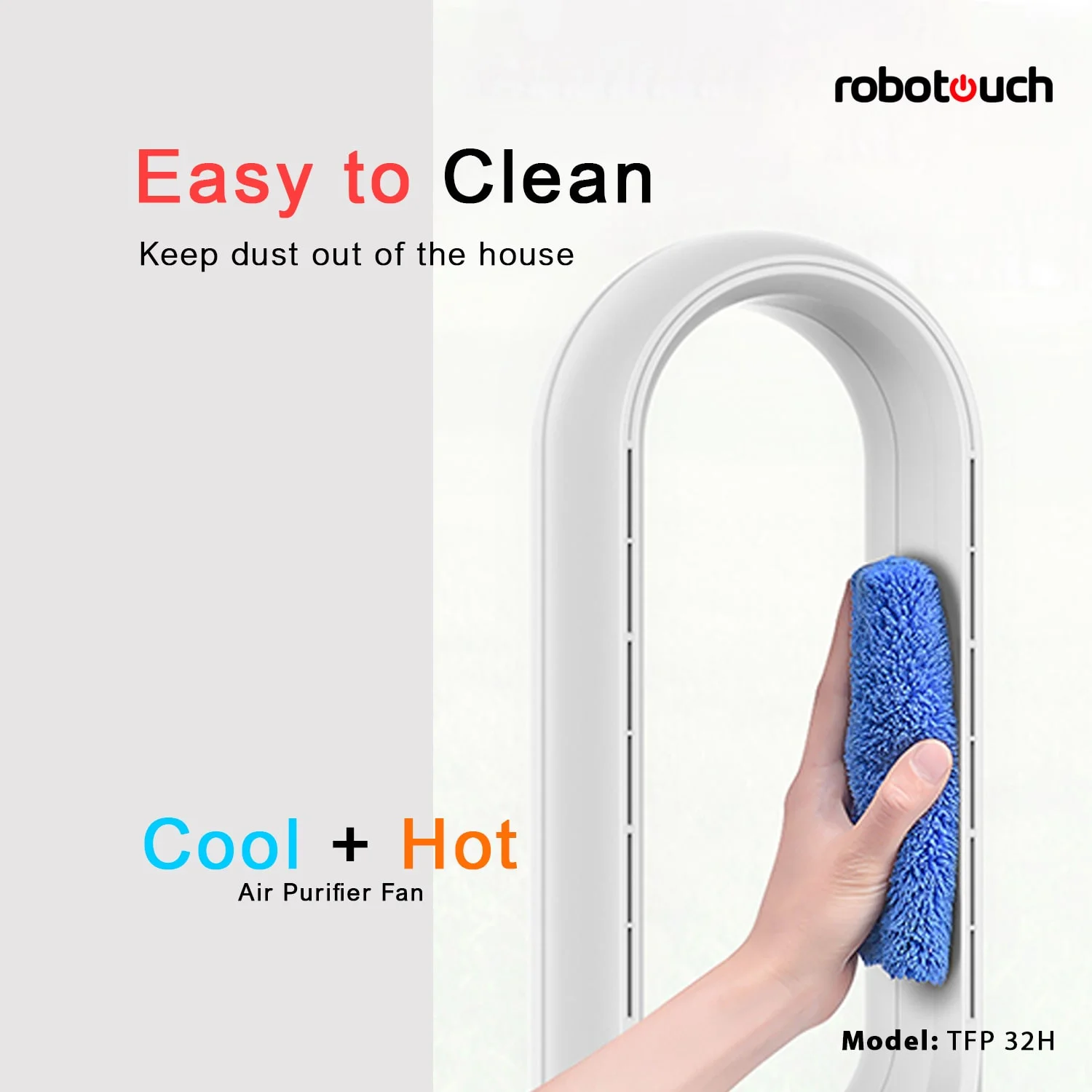 RoboTouch TFP 32H Air purifier fan is more than just a fan it cools, heats & purifies the air with ease. It is the latest version of the Bladeless tower fan that provides amazing heating and cooling experience for you and your family. It operates with very low noise and hence it doesn't disturb you while you are working, sleeping or having a fun time with your family.
It comes with various modes like Sleep wind, Strong wind, Oscillation, Cool mode, Heating mode, and timing operation.
Features:
It comes with a stunning bladeless design.

Its sleek and compact design fits nicely on your desk, tea table, and other compact spaces.

Designed for the safety of your family.

Timing operation: Set timer between 1 to 8 hours.

Cool wind mode: It subtracts the air volume of the main engine, and the air volume will rotate from 1 to 8.

Warm wind mode: Subtracts the air volume of the main engine to exit the warm wind mode and enter the air volume adjustment of the cool wind mode.

Dump protection: When the machine is tipped over, the nixie tube shows the EP machine to stop rotating.

During winter you can use the heating mode to feel nice and cozy.

In summer you can use the cool mode which turns hot, dry air into cold and refreshing air.

Greater air circulation & air purification.

Its simple touch controls were created by keeping you in mind, It enables you to turn on/off and control oscillation.

This Hot and Cool air purifier is lightweight and compact to handle.
Benefits:
Get rid of bad odour from the indoor air and keep your surroundings fresh.

Draws in air and makes airflow via a filter that catches harmful particles like pollutants, toxins, dust, and allergens.

Exponentially reduces the risk of airborne illnesses.

Helps you achieve superior sleep quality.

Gives you better indoor temperature control.

This Air purifier fan is easy to install.

You can move it from one room to another without any hassle for immediate cooling or heating needs.

The maintenance cost is very less.

It's a bladeless fan that is safe for your family.