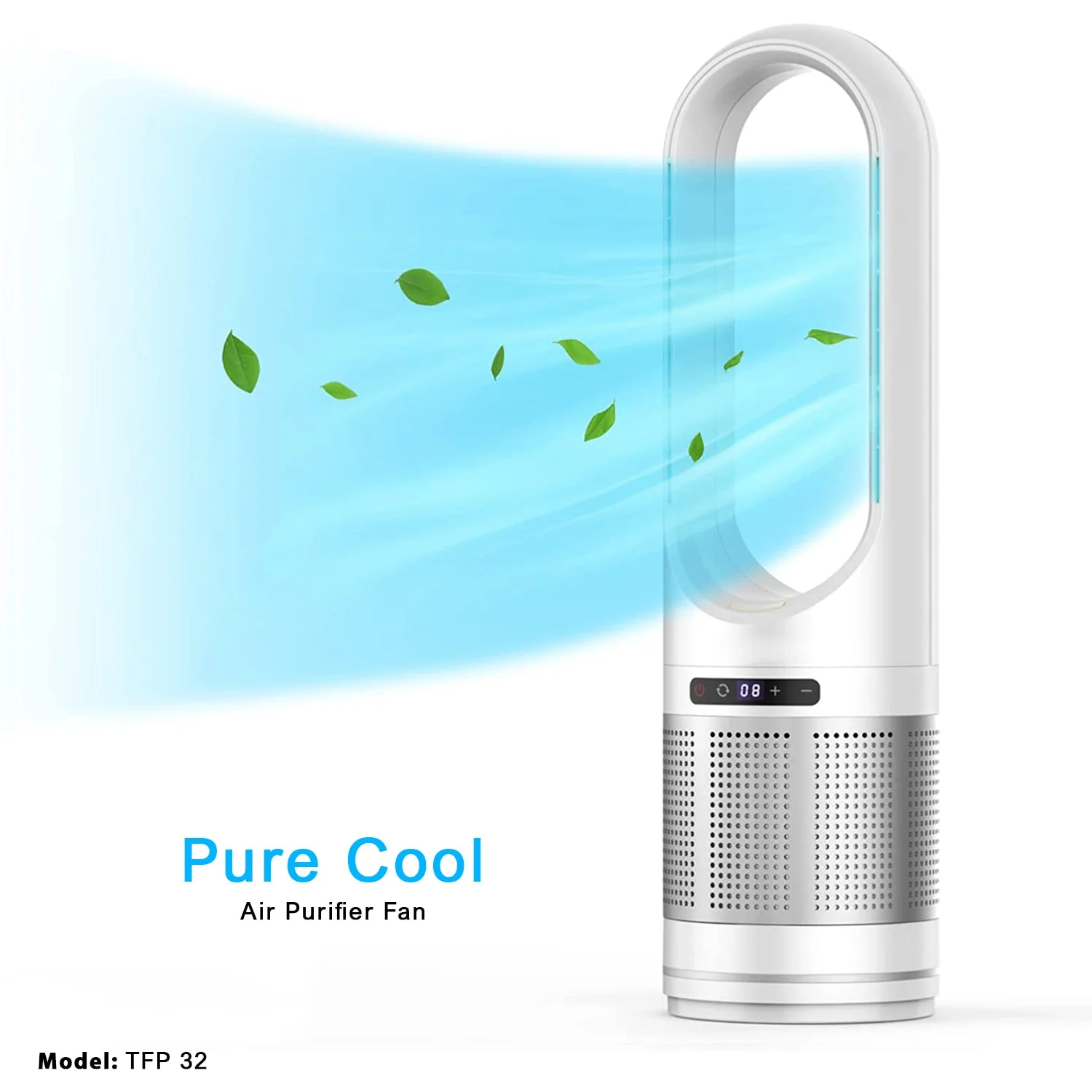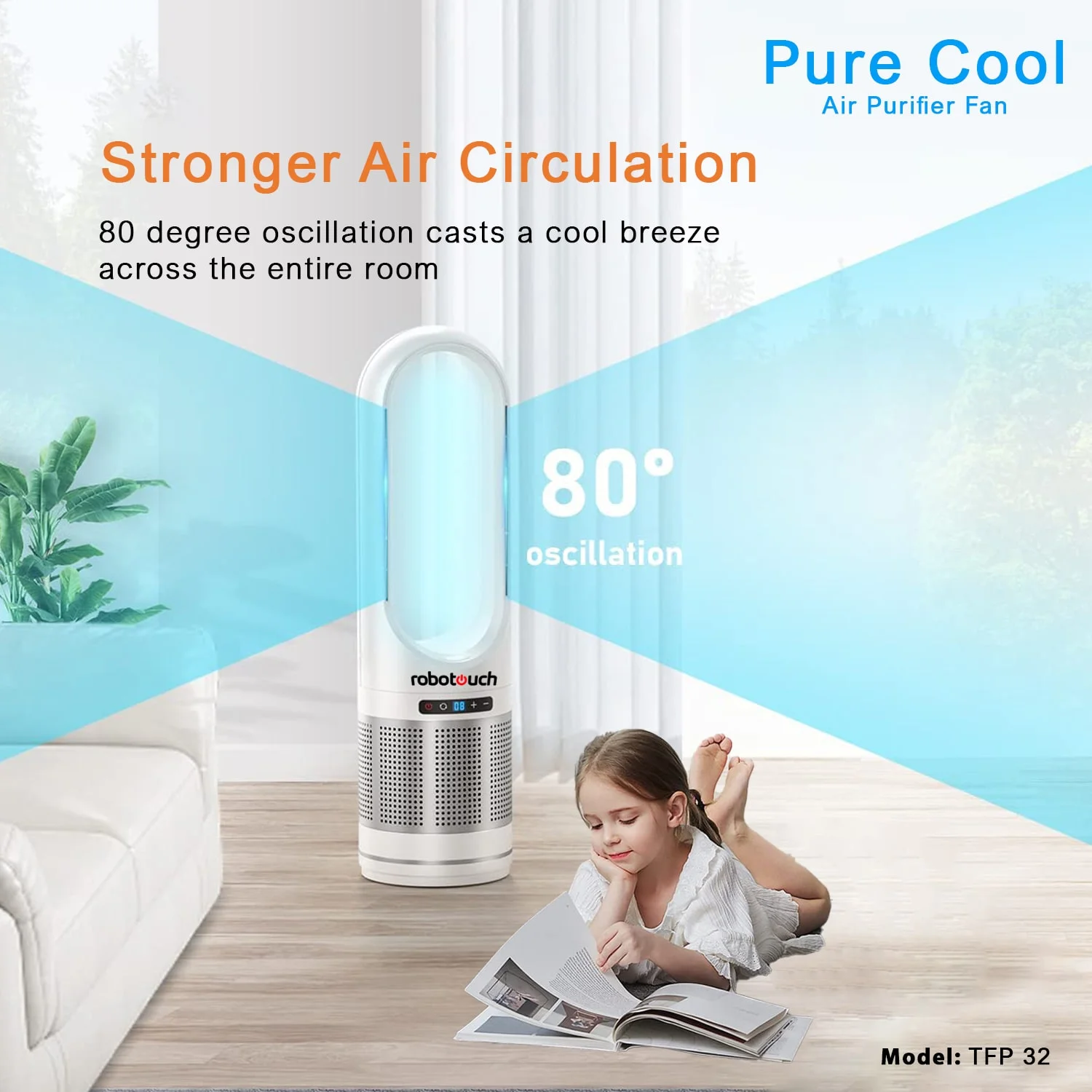 RoboTouch TFP 32 Air purifier fan is an intelligent tower fan, natural wind, reasonable gear transformation lets you recall the summer under the cool wind, gentle sleep wind to help you sleep at ease, more intimate design concept to bring you a more comfortable human-machine experience. Its compact slim design saves you valuable floor space without compromising strong airflow. Perfect for workplaces, living spaces, dorms & more. It's so lightweight & portable which lets you move it from one room to another with ease.
One of its best features is its rotation which lets you get cool and purified air over a wide area with an angle of 80 degrees. This Tower Air Purifier Fan's remote allows you to activate various functions like on/off, rotating, wind speed, timing, strong wind & sleep wind.
Features:
Constantly cleans the surrounding air along with producing cool air.

Eliminates finite dust particles and pollutants effectively.

Easy to operate.

Can be used in any medium to large-sized room.

Smooth 80-degree oscillation.

Looks elegant.

Remote control.
Benefits:
A fan and an air purifier in a single unit.

Provides cool & purified airflow all time, anytime.

Comes with an easy-to-use remote control.

Delivers airflow through an angle of 80˚.

Ease of maintenance.
Basic parameters:
Model: UML-46
Rating Voltage: 220V
Rated Frequency: 50Hz
Rated Power: 40W
Timing Time: 1-8H
Rotating Angle: 80 degrees