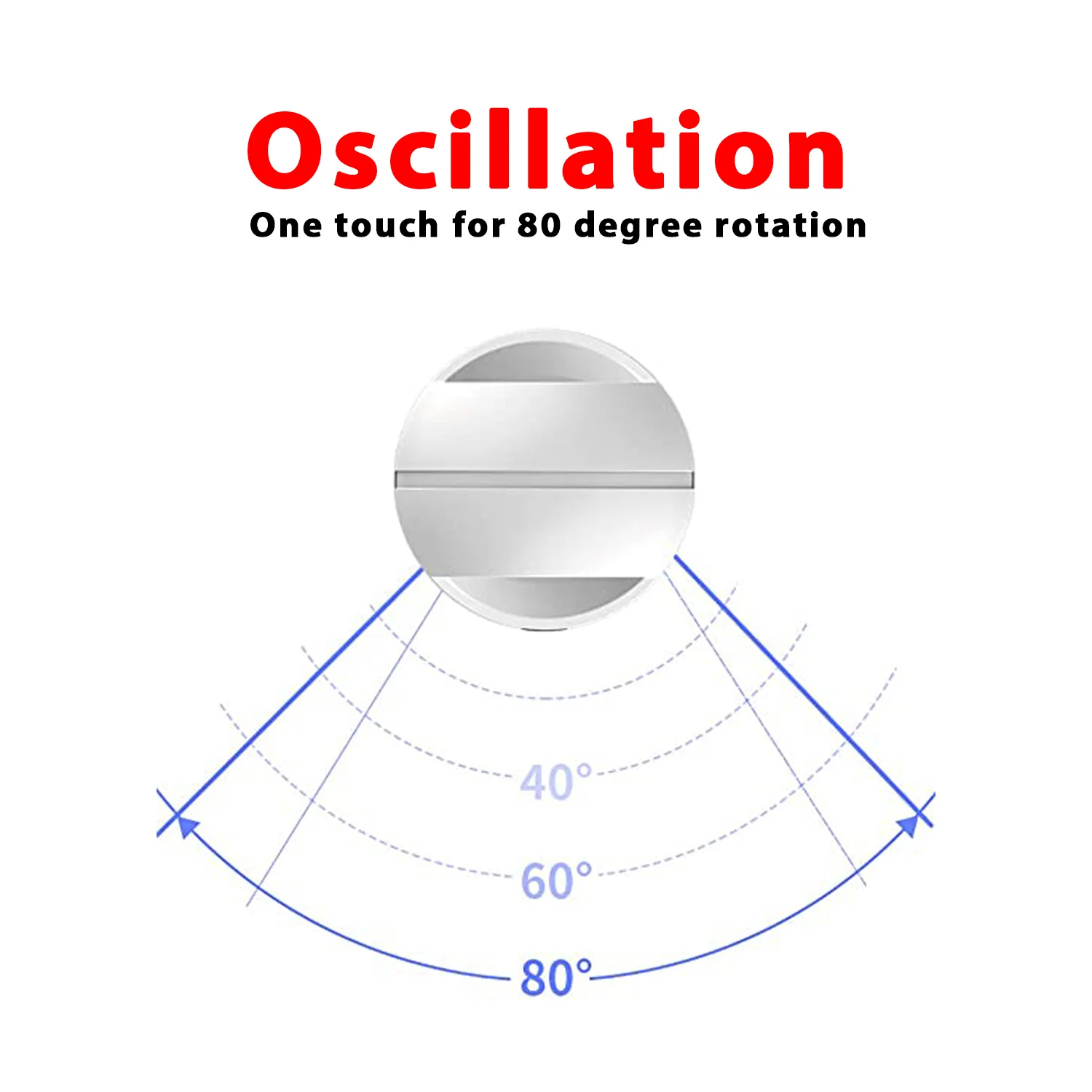 RoboTouch Pure Cool TFP 42 Tower Fan Air Purifier comes with a Hepa filter that captures the largest to the finest of dust particles by impaction, interception, or diffusion. Its smart design gives you an optimized airflow for better efficiency and it is suitable for both home and workplace. 
Because of its compact and lightweight design, it easily fits into any space and blends with the decor of most rooms.
The bladeless fan will beep and the LED display will show "88" to enter the standby mode.

The fan has 8 speed levels and the default level is level 5 when the fan is turned on for the first time.

If the fan is in standby mode without power being off, the level position will be the same as to when it was turned off.

If the fan is powered off, the level is 5 when turned on again.

The touch panel has the function of turning the fan ON/Off, adjusting the speed and oscillation.

Press the speed "+" and "-" buttons to adjust the speed levels.
How does this Air Purifier Fan work?
The RoboTouch Pure Cool TFP 42 Tower Fan draws the indoor air through the air intake and passes it slowly through the HEPA filter so that the toxins, contaminants, and other dust particles will get filtered and finally accelerates the fresh cool air through the air outlet. Even more, air is drawn from its surroundings to further amplify the initial airflow.
Features:
Compact vertical design.

Captures toxic fumes and odours.

It Oscillates up to 80 degrees to emit & circulate purified air across the room.

Very small footprint: It occupies 70% less floor space than any other conventional purifier.

Highly efficient.

Low operating noise.
Benefits:
Easy to use.

Sleek design.

Low footprint.

Less operation noise.

Very responsive remote.

80

°

Rotation angle.