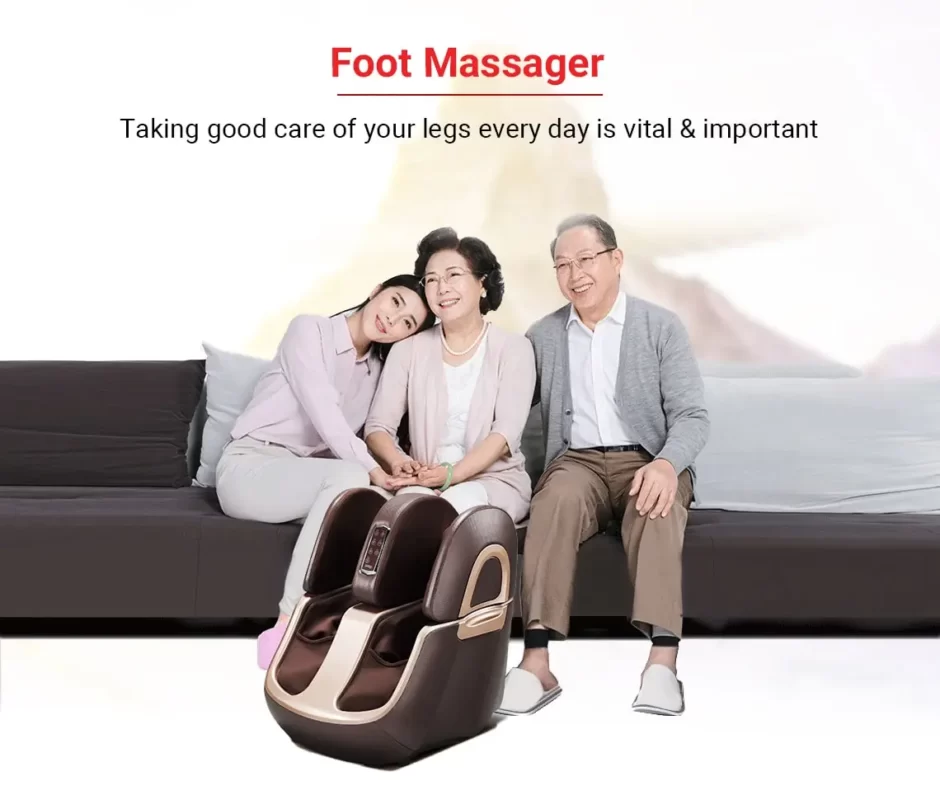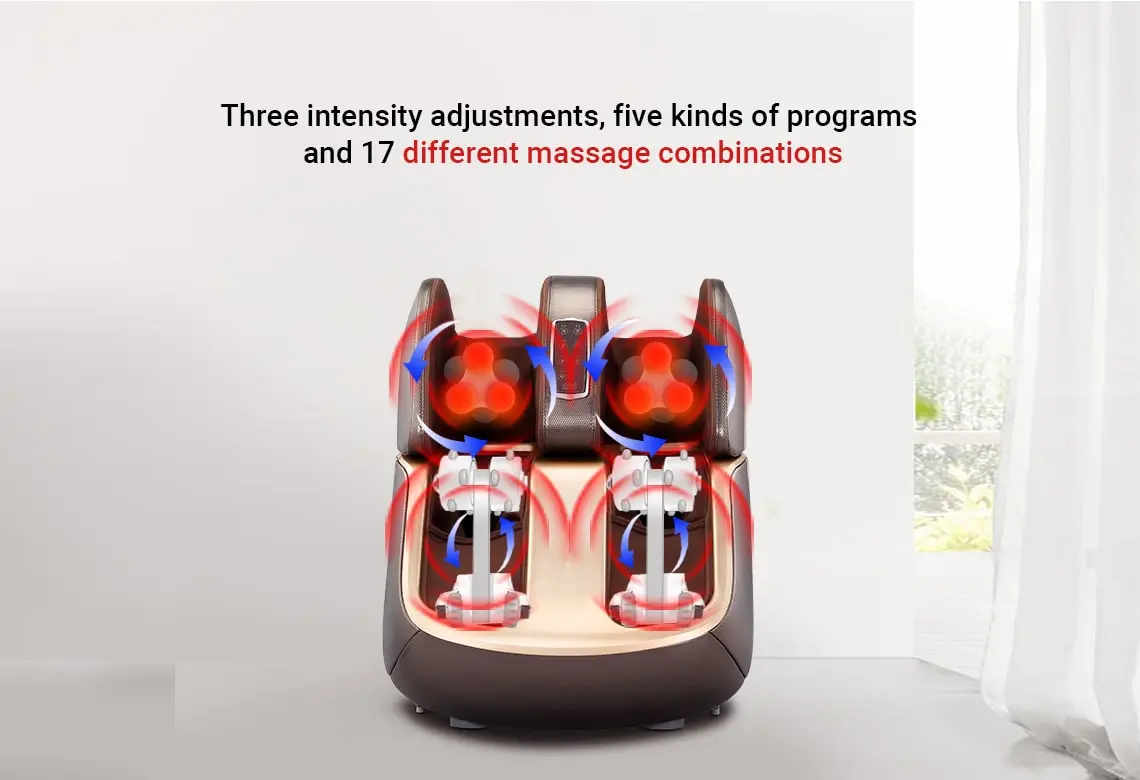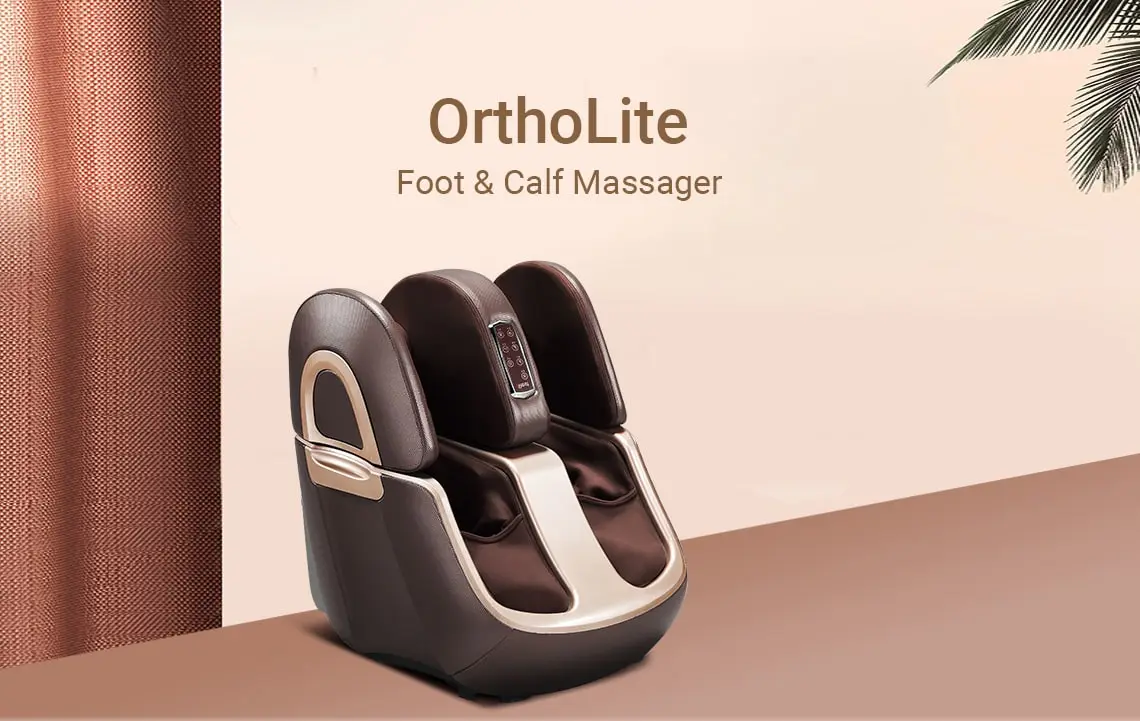 Product Description:
1. The new full-airbag massage leg machine has double-cut design, with a cut-over function on the top, a novel and stylish look.
2. Airbag massage and sole roller massage: using massage chair air pressure technology, with softness strength and stereoscopic feeling .The massage techniques are flexible and changeable. The strength is from light to heavy and In-depth stimulation of acupuncture points. Sole roller massages the sole acupuncture points all of sole.
3. Three intensity adjustments, five kinds of programs and 17 different massage combinations: multiple program combinations for customer to choose their favor by themselves.
4. Multi-angle massage :the angle is adjustable (0-90º) to achieve the best results The bottom with manual flip support angle of 20 degrees, lift up to facilitate the massage of the knee.
5. Far infrared heating: heating function with thermal therapy effect.
6. Full massage: the massage range is wide, from the foot to the calf, to the knee thigh.
7. Safety: if the power is suddenly cut off in operation, it can be automatically deflated will not hold.
8. After 20 minutes, the "auto off" function will work automatically.
9. The kneading cloth cover with zip can be taken off and can be cleaned.
Leg Massager FAQ's
Q: What are the key benefits of using a leg massager?
A: Leg massagers offer various benefits, including enhanced blood circulation, reduced muscle tension, relief from leg fatigue, and improved overall relaxation.
Q: Are leg massagers safe for daily use?
A: Leg massagers are generally safe for daily use, but it's important to follow the manufacturer's guidelines regarding usage duration and intensity. Start with shorter sessions and gradually increase as needed.
Q: Can I adjust the intensity of the massage with the Robotouch OrthoLite Foot and Leg Massager?
A: Absolutely! The Robotouch OrthoLite offers customizable settings, allowing you to adjust the massage intensity to your comfort level. Choose from various modes and intensity levels to suit your preferences. Which is why Ortholite is considered as best leg massager machine in india.
Q: How does the leg massager promote better blood circulation?
A: Leg massagers use a combination of air compression and kneading techniques to stimulate blood flow. By gently squeezing and releasing your leg muscles, they help move stagnant blood, reducing swelling and promoting circulation.
Q: Can I use the leg massager while working or watching TV?
A: Yes, you can! Many leg massagers, including the Robotouch OrthoLite, are designed for home use and can be enjoyed while you work, relax, or watch TV. Its quiet operation won't disrupt your activities.